#WorkoutWednesday 2019 Week 1 - Now with video!
Challenge one for 2019 is in the bag! This week I recorded my processes of solving week one from data prep to formatting. The YouTube clip is a little over 30 minutes long, yet the bulk of the challenge happens in the first 15 minutes. I review the data prep, the technical approach, and the thought process in the way I approached the problem.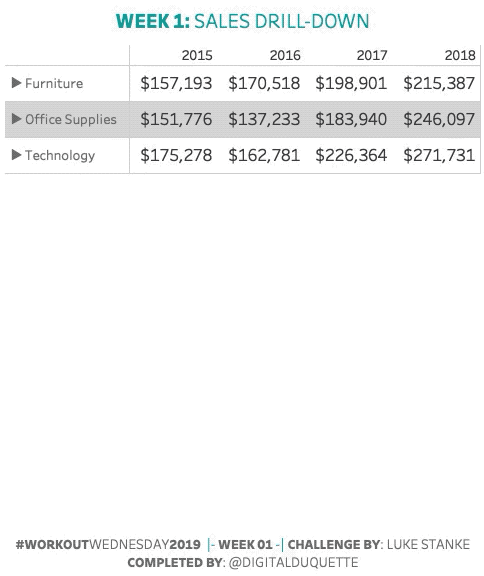 View the completed WoW submission on Tableau Public by clicking the button below:
This week I used Tableau Prep to create the data source and the file is available here:
See me walk through the challenge in real time solving the challenge. This weeks challenge focuses on creating a single column cross-tab drill-down using set actions! Checkout the video for more details:
The Owl icon is for scheduling macOS Mojave dark mode is NightOwl.
Review the #WorkoutWednesday post for 2019 week 1 by clicking the button below.